The Partridge Legacy
Frank Partridge belongs to the fourth generation of one of England's major art dealing families. Founded in 1900 by the present Frank Partridge's great grandfather, the business opened a gallery almost opposite Christie's in King Street, dealing in the very finest English and French furniture and Chinese porcelain. When these premises were bombed in 1939 Frank Partridge Snr moved his business to the famous "Partridge" building opposite Sotheby's in New Bond Street. During this period, Partridge's received the Royal Warrant as Purveyors of Fine Art to Queen Mary, a frequent visitor to the gallery.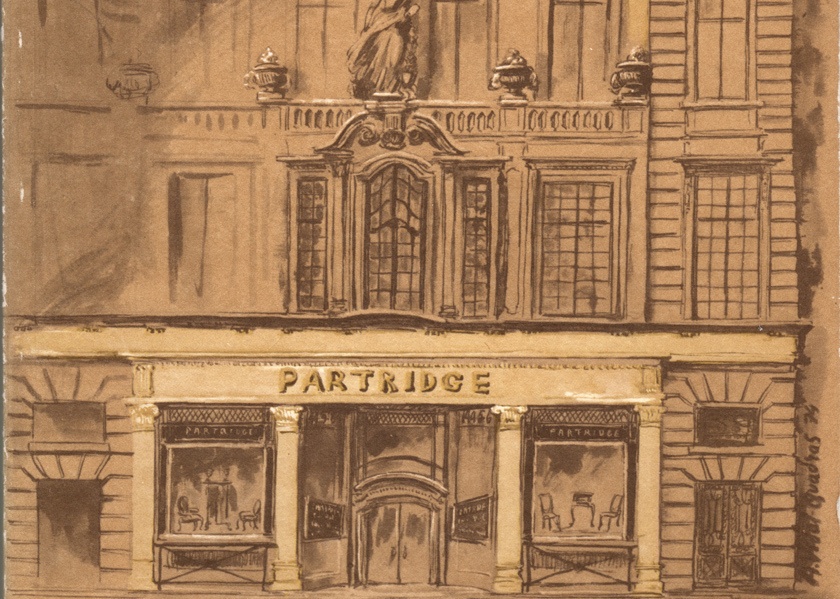 He was succeeded by his son, Claude and then his grandson John, the present Frank Partridge's father who changed the name from Frank Partridge to Partridge Fine Arts. Here the business stayed until the sale of the business in 2006 when Frank and his wife, Susan, continued to trade under his name keeping to the traditions of the family of dealing in the finest French and English furniture, paintings and objets d'art of the 18th Century.
Frank Partridge has been instrumental in helping to create some of the greatest collections of the 20th Century. He advises clients on the purchase of items through auction houses, privately or through other dealers and has more than 30 years experience in overseeing art restoration with some of the top specialists in the country.

He is a member of the British Antique Dealers' Association, his great grandfather being a founder member.